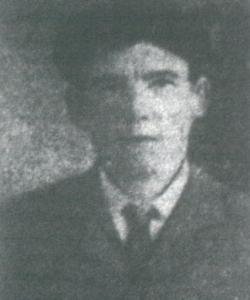 Nicholas
Brown
Place of Birth
Milltown, Tagoat, Co. Wexford.
Address
King Street, Wexford.
Circumstances of Death
Killed in Action France and Flanders
Other Biographical Details
Son of Thomas and Sarah Brown née Howlin. His father was a Baker by trade.  Originally joined the 1st Batt, Royal Irish Rangers in 1908 and had served in India. Sent to France in 1914 at the outbreak of war. Buried in strand Military Cemetery, Belgium.  Died one month after Second Battle of Ypres (22 April-25 May 1915) in which 1st Royal Irish, serving in 27th Division, were a part. Served in Connaught Rangers before war.